Wow just watching the events unfold globally is just crazy! While I'm tired of hearing about coronavirus, I am glued to the TV for more and new information.
While this pandemic is making its way around the world, we are trying to keep our small family safe. Last week we received notification that all school and school activities were cancelled. This will probably continue this week, pending official communication from the district. In the meantime our kids are probably happy spending all day at home and playing computer games. Only Justice has stepped out of the house for a dentist appointment. I've only gone to work twice this week.
Working remotely has its pluses. During my 'lunch break' I went to Walmart to pick up some supplies. I got to the hand soap and antibacterial section and it was completely empty.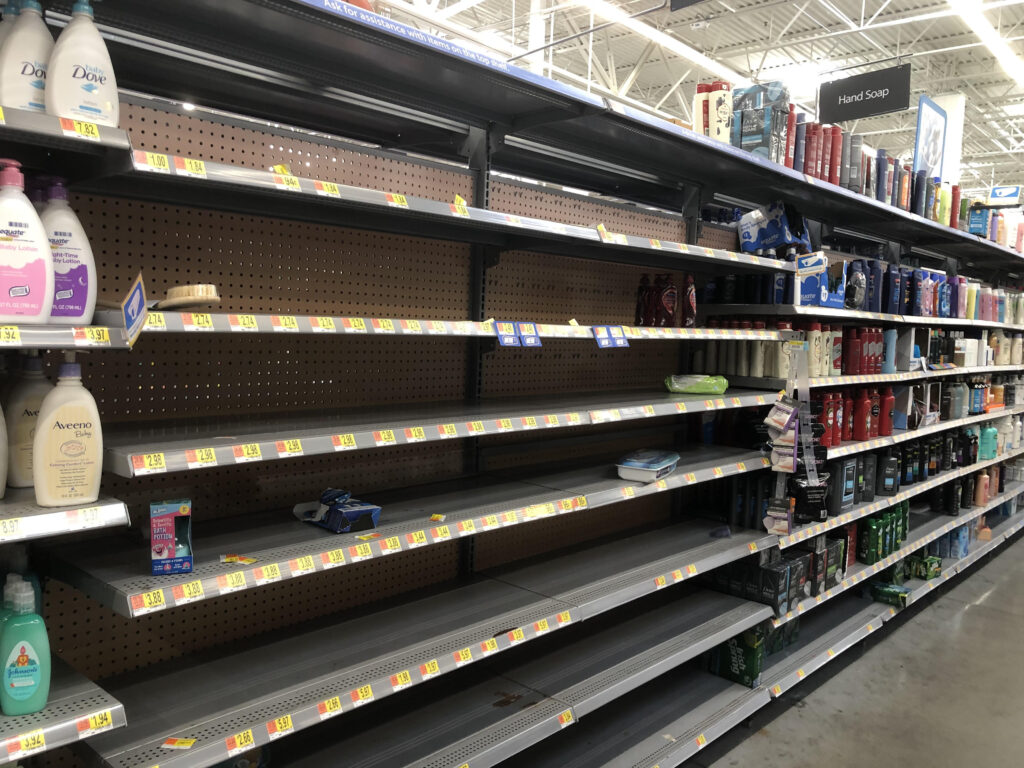 I was sort of lucky to find on container of liquid soap refill even though it's not the foam soap that we normally use for our soap dispensers. But oh well, better than nothing.
At home we are constantly washing our hands, making sure we don't touch our faces, and just being extra cautious all around. I dread having to go to the store thinking that other people may be affected with coronavirus. It means I have to grab and push a shopping cart, grab items from shelves, touch computer screens to pay for items at the register, etc. It's kinda stressful.
Now with everyone at home I have to make sure that we have reliable and faster internet. I recently upgraded our internet speed from 400Mbps to 1Gbps. I'm still going through the process of our upgrade. So far it has not be smooth or seamless, thanks Xfinity. Potentially we have all five of us on the internet either working, playing games, watching videos, while maintaining our existing home devices such as video cameras, smart TVs, and all our wireless/wired devices that require the internet. I believe we have about 94 devices, last count. This number includes computers, watches, gaming systems, tablets, etc. The internet is the backbone of our entertainment. The family stresses out when it is down or when I am working on the router/modem lol. Sorry.
We are also trying to keep our diet by eating well, getting enough sleep, and just keeping as healthy as possible. Not sure what else we can do except stay informed.