Last weekend we headed up to St. Helena to attend an Italian cooking class at one of our favorite places, the Culinary Institute of America, Greystone. It has always been my dream to attend a cooking class here at the academy and now I can check this off my bucket list.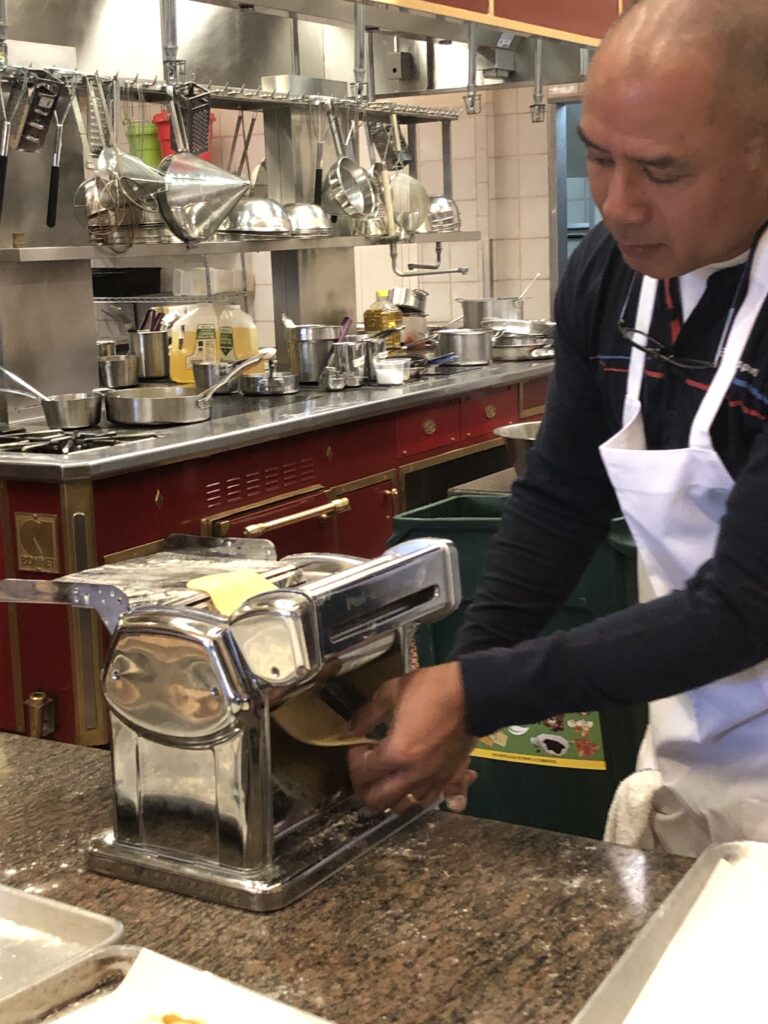 The class was from 9-2pm right in the same kitchen where student learn their culinary skills. On the weekends the kitchen is open to the public for classes. The first hour is an introduction to CIA, a review of the recipes, then we basically get in the kitchen and start cooking.
It was a little intimidating at first, but once you start, then there is no turning back lol. We enjoyed the format of the class. It was divided into 4 different teams, each doing different recipes. At the end, we all shared the food.
We made most of the weekend by staying at our WorldMark Windor resort, then basically hanging out in St. Helena and stopping by Gott's Roadside Diner for lunch.
Here is a list of CIA classes at Greystone.